Indian weddings are special. There is fun, frolic, good food, and loads of entertainment. And if you are the one getting married then this is your opportunity to feel like a star. There are choreographers planning your dance numbers, makeup artists who make you look ravishing, wedding planners who organize the wedding events, and then there is the most crucial part of your wedding – the best wedding photographers in Mumbai who captures every moment of your wedding journey through their lenses.
Now, getting a wedding photographer in Mumbai might not seem like a huge deal. After all, even the photographer at your local studio can do it. But, if you are looking at artistically capturing moments, then you would need the Best wedding photographers who specialise in wedding photography.
We bring to you the BEST 27 WEDDING PHOTOGRAPHERS in Mumbai, who will help you capture your most special memories in the most artistic way.
Every wedding has its own story and no one other than the Wedding Story, one of the best wedding photographers in Mumbai, can give your love story the glory it needs. To tell your story with a Disney-like fairy tale ending, complete with promises forever.
If getting captured by an award-winning photographer excites you, then Joseph Radhik is the person you must contact. Joseph Radhik, who is a wedding photographer in Mumbai is a winner of International Photography Awards 2015 in the wedding category.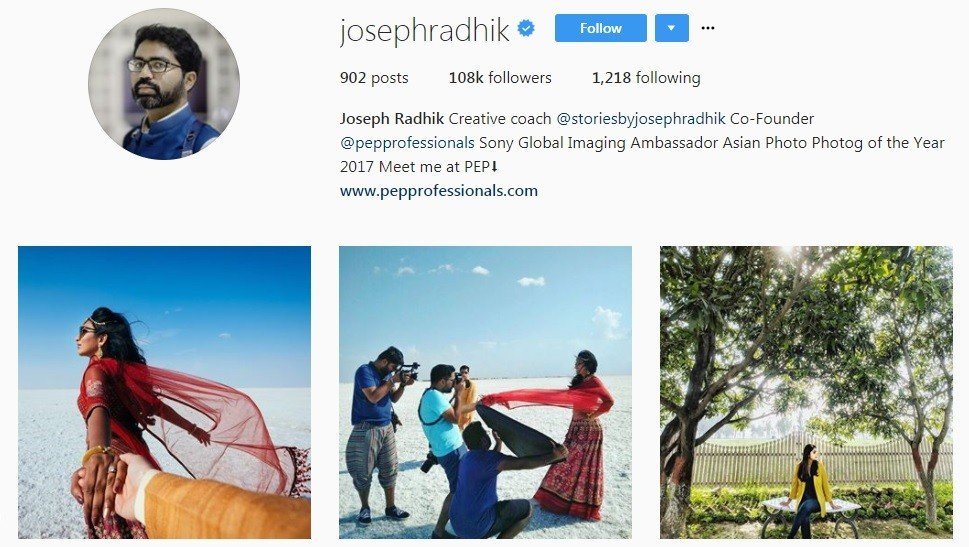 The husband-wife duo, who are wedding photographers in Mumbai, don't just capture photographs. They create masterpiece with their aesthetic ideas and photography skills. To get your candid pre-wedding, wedding, and post-wedding memories captured.

The best photographs are those that are born out of passion. Ankita and Akash are wedding photographers in Mumbai who have a flair for love stories and they help the young couple to narrate their love stories through wedding photographs and films.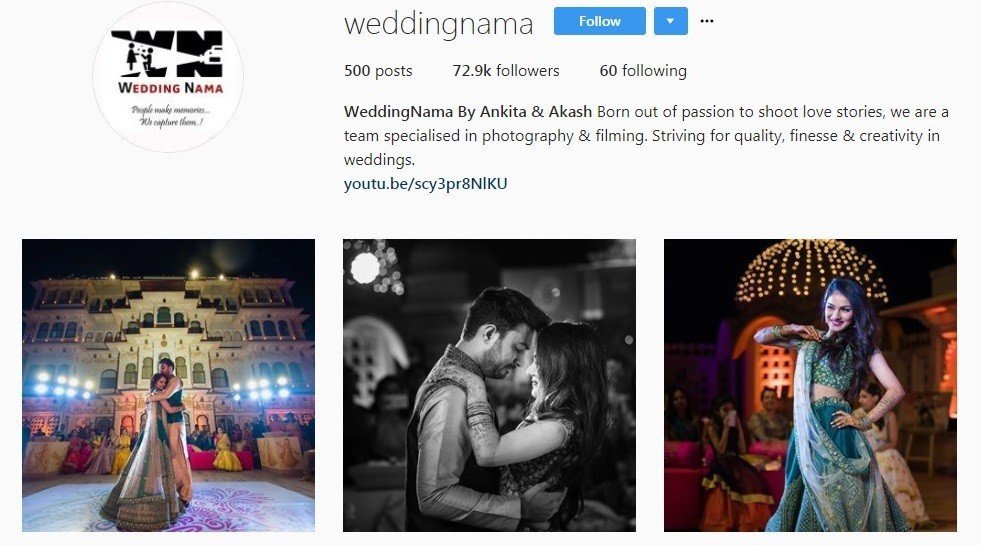 If perfection is your idea of an ideal wedding, Spurperfection is the company that you must contact to capture your perfect wedding moments. Prabhu is a wedding photographer in Mumbai who specializes in Gujarati, Punjabi, and South Indian weddings.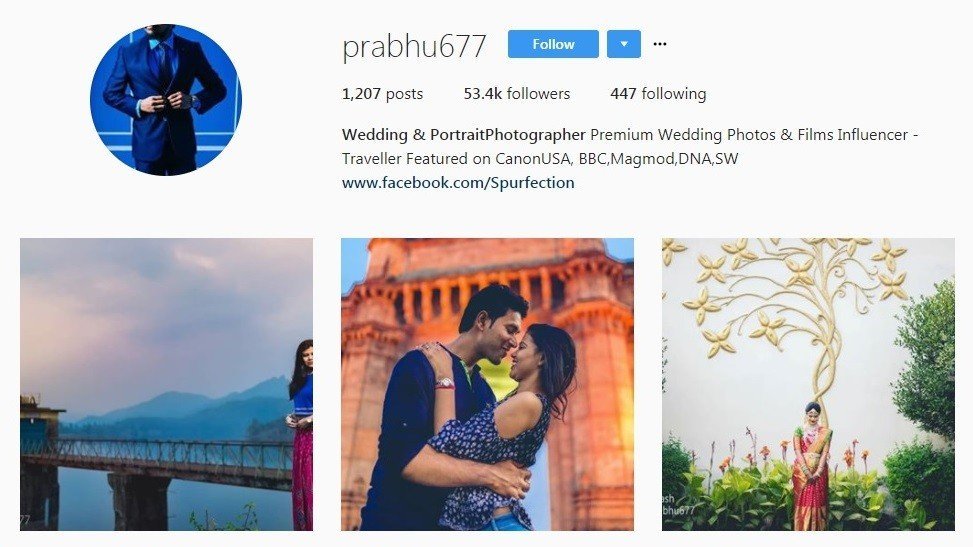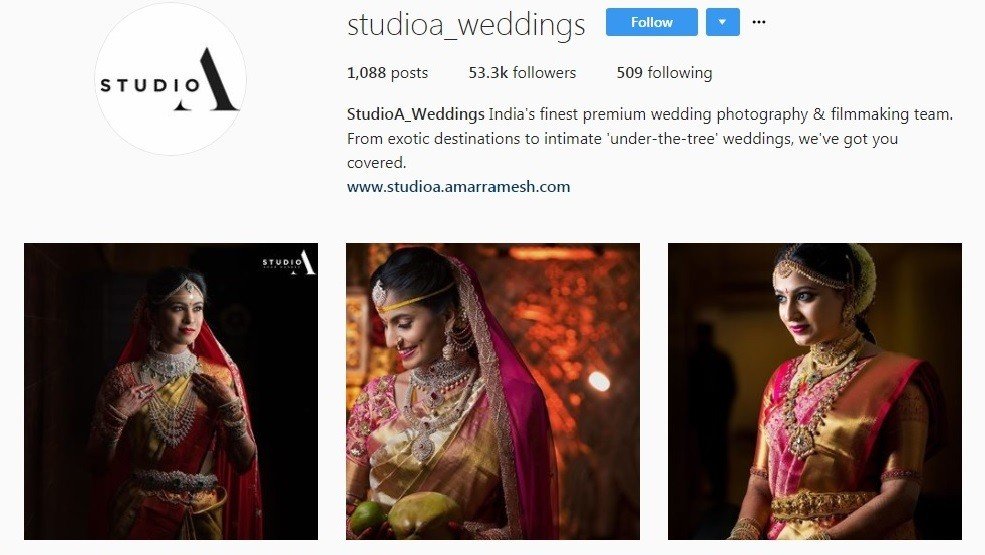 The destination wedding is a trend that cannot be missed. Studio A, a wedding photographer in Mumbai has one of the finest premium wedding photographer team that excels in capturing weddings in exotic destinations. So, if you are planning a beach wedding or an 'under the tree' wedding, Studio A is your ideal choice.
If you want a truly filmy wedding movie to be showcased, Vishal Punjabi, a wedding filmer in Mumbai, is your go-to-guy. He and his talented crew understand your unique love story and turn it into a memorable love story. One of the highlights of his portfolio is the wedding movie that he made for Bipasha Basu and Karan Singh Grover.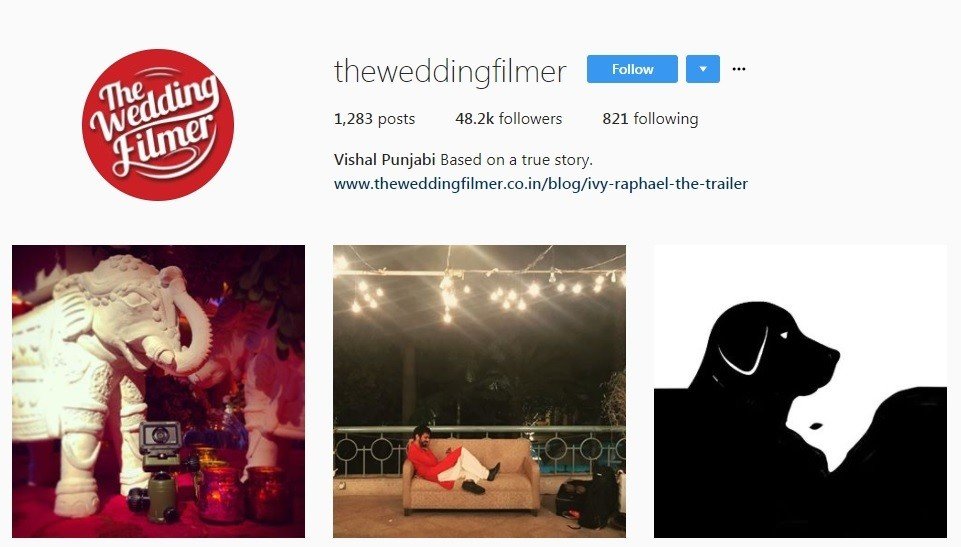 The Wedding Salad has an interesting story just as their name. It began as a wedding gift for a bride and quickly grew into collaborative photo venture that has been voted among the top 10 wedding photographers in Mumbai.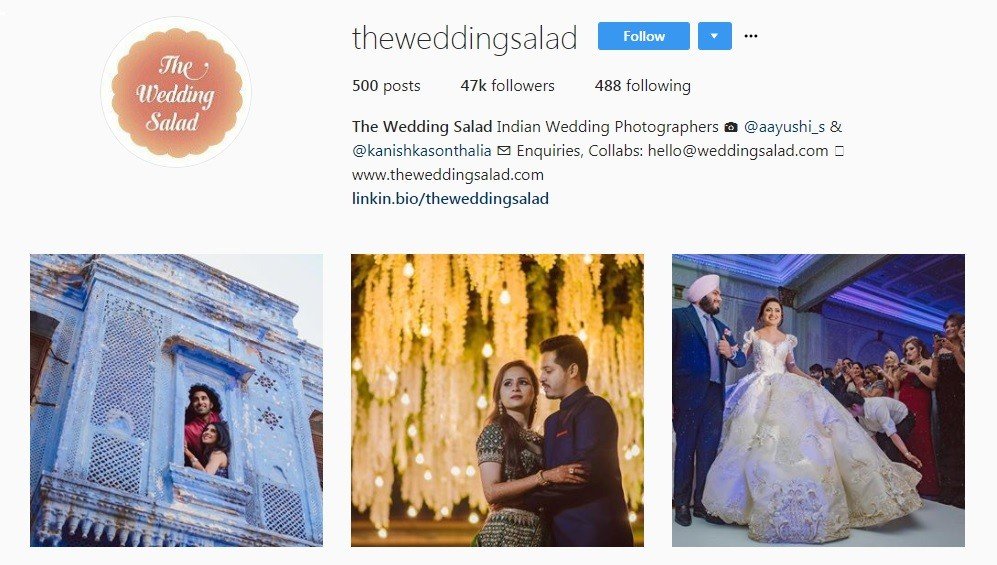 Shutterdown is a team of award-winning wedding photographers and filmmakers who have been featured in Huffington Post, NDTV Good Times, BuzzFeed, Times of India, and phew the list goes on. The cinematography team of the company comprises the best cinematographers available in the country. So, there is no way you would look awkward or out of place on the big screen.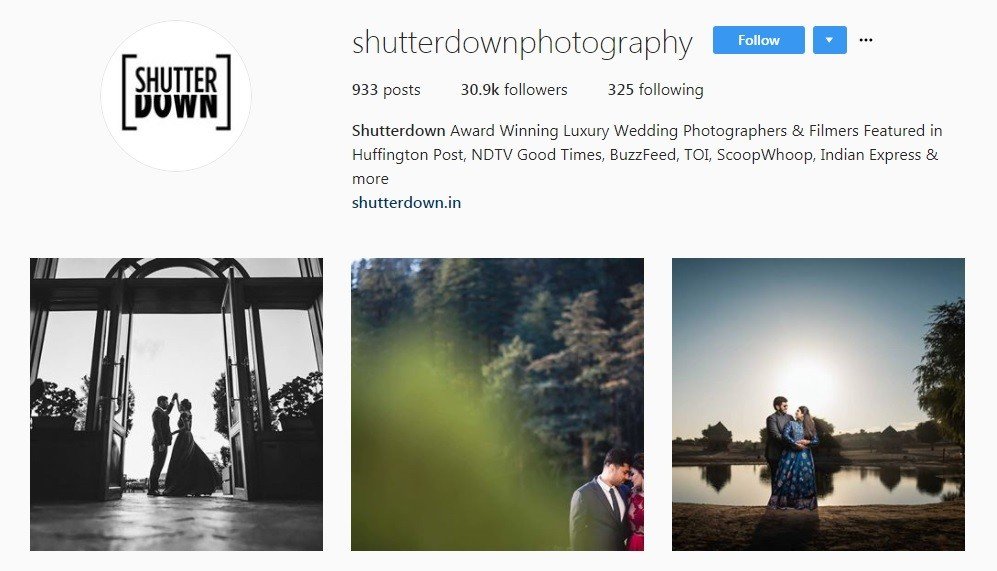 If we have to describe Stuti, it would be 'a bridesmaid with the camera'. She is a wedding photographer in Mumbai who goes beyond being a professional wedding photographer and forges a long-term friendship with her clients. So, if you are a camera conscious person, she is the one who will help you relax, chill, and enjoy your wedding journey.

If you like quirky, awestrucking photographs, then Reels and Frames are the ones for you. They are the winner of Fearless photographer award and have been featured in national and international media.
As the name mentions, Dream Diaries captures your dreams and memories in their lenses and preserve them forever. They have a bunch of talented wedding photographers in Mumbai who excel in luxury wedding photography and films.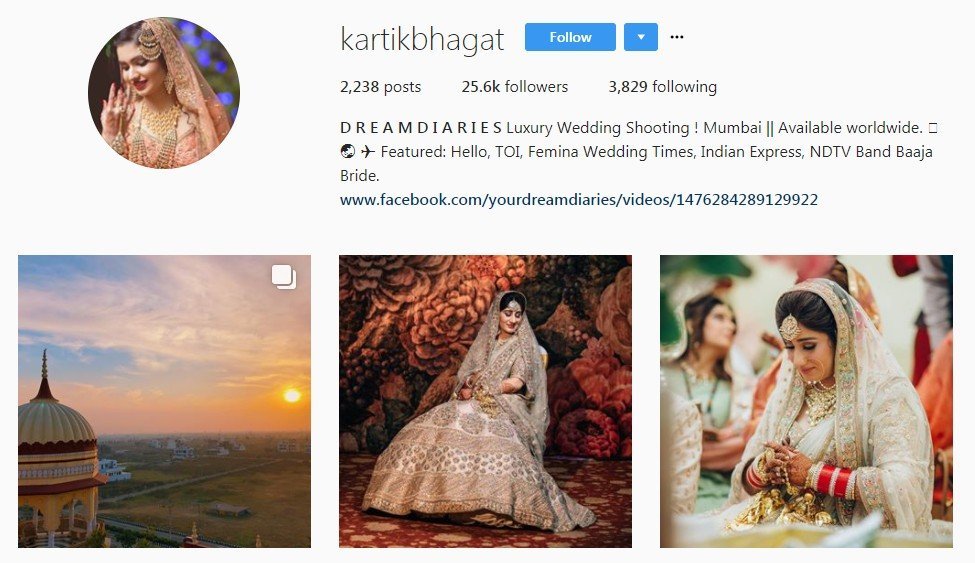 Knotting bells are wedding photographers in Mumbai who specialize in candid wedding photography, bridal portraits, and destination wedding. They capture every type of Indian wedding ceremony without any hassles. As their Instagram bio goes, 'you marry – we shoot'.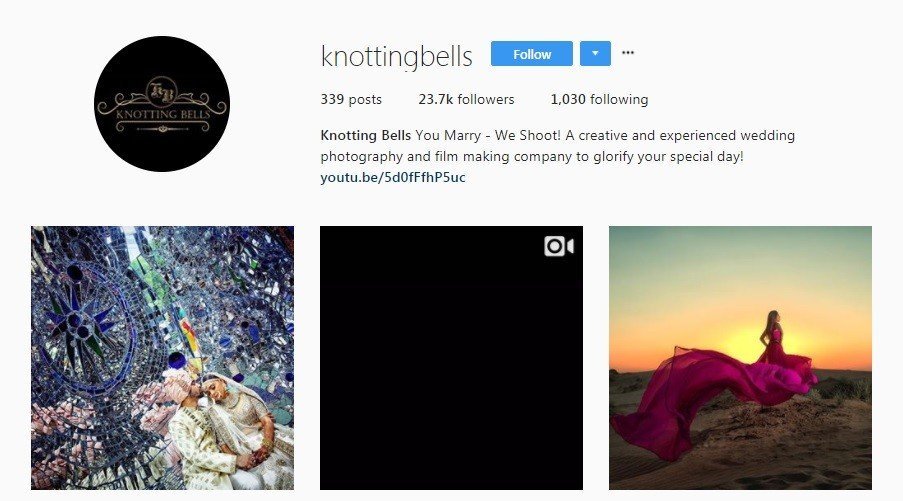 Capture your wedding memories with memory lanes production, so when you grow old, you can walk down the memory lane (yes, we were waiting to crack this unnecessary joke!). Memory lanes production, one of the best wedding photographers in Mumbai comprises a motley crew of creative professionals who have come together to capture and tell your story to everyone.
Who said wedding photography is a boring affair? You can make it a naughty affair with the Knotty affair (yes, I know that was a bad pun). Knotty Affair are wedding photographer in Mumbai who were among the top 20 wedding photographers in 2016 and a winner of ZIWA in 2017. If we have to describe their founders Namit and Vipul in a sentence, it would be – they are the geeks with a creative bent of mind.
If classy is what you like, then Ombre led by Harshleen Jammu is the perfect wedding photographers in Mumbai for you. They are a bunch of passionate, dreamy photographers and as their Instagram bio says – honestly and furiously love what they do.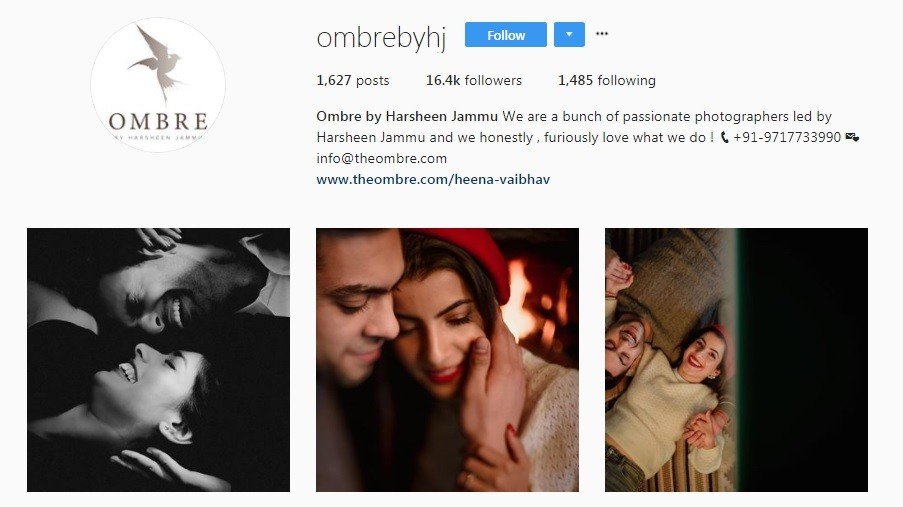 They are a team of talented and award-winning wedding photographers in Mumbai who specializes in capturing candid and profound wedding memories.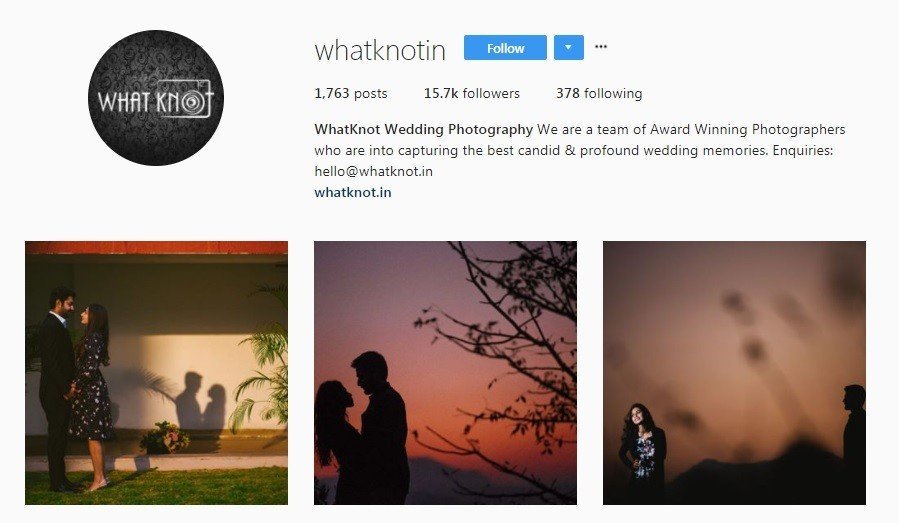 Focuz Studios have a keen focus on capturing the beauty of a moment, because as the popular belief goes – sometimes the most beautiful moment could last just for a flicker of a second. They are a bunch of hyper-obsessive and passionate wedding photographers in Mumbai who believes in capturing the moments in their most raw form.
The winners of GIWA, TWE, and WOW awards in 2017, Jodi clickers mix contemporary with fashion to bring in some freshness in the way the photographs are clicked. But, that's not the only cool thing about them. They use a drone to capture your emotions!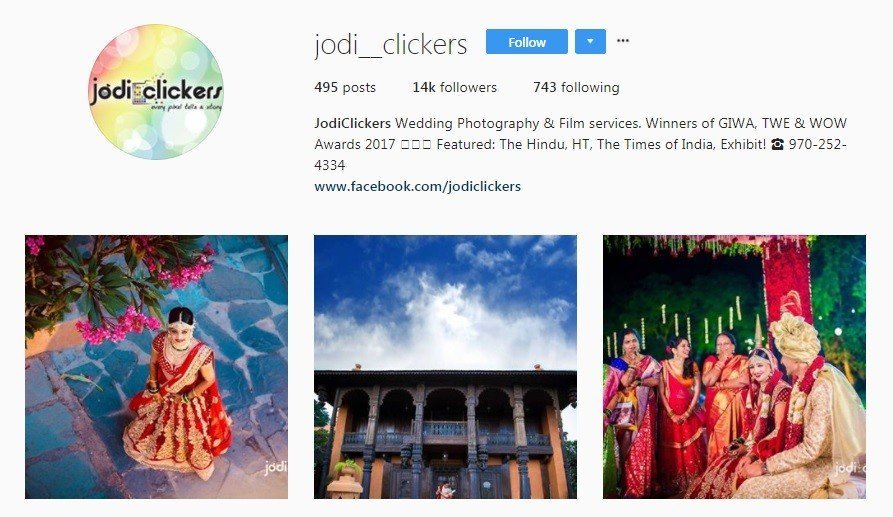 Started by an IIM-Calcutta alumnus, Picsurely is one of the leading wedding and cinematography company based out of Mumbai. The company with its 20+ core team specializes in covering weddings at boutique properties across India.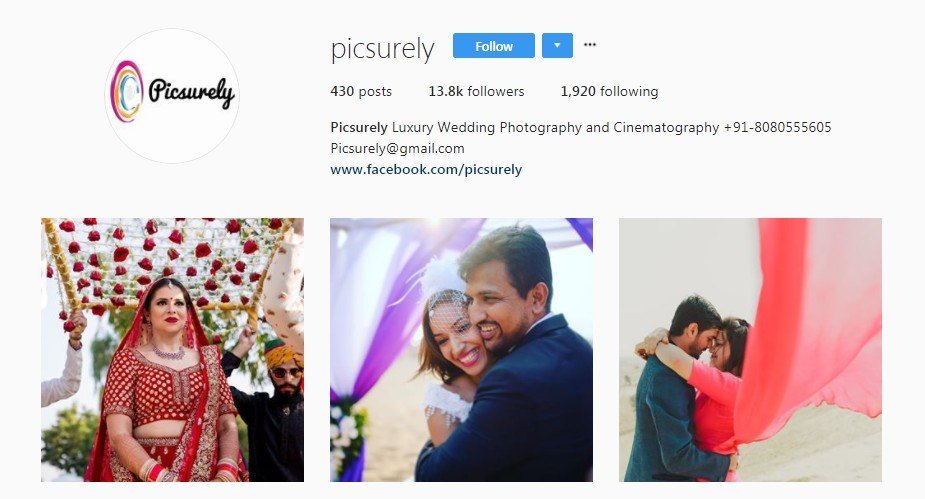 No wedding is complete without the Fotowalle. Well, we are talking about the talented Kanupriya and Parag of Fotowalle, the wedding photographers in Mumbai. They ensure that there are no unnecessary hassles and are known to create a stress-free environment during the shoot.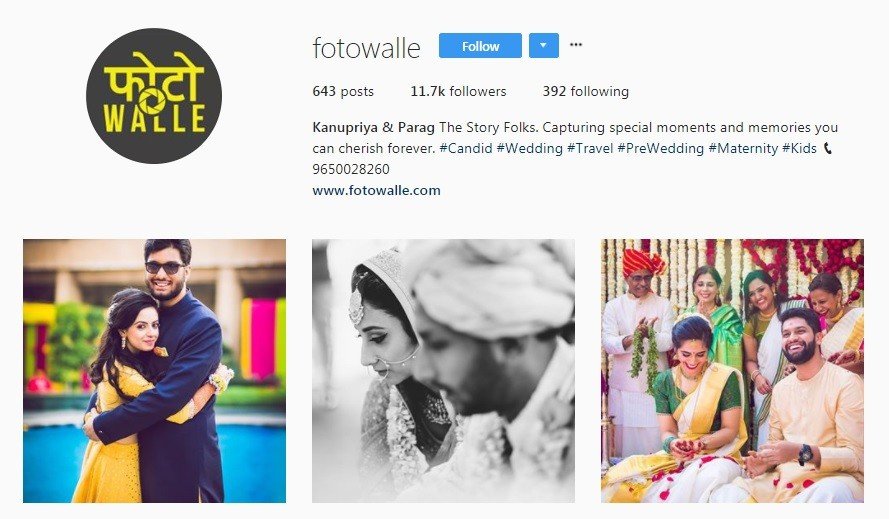 Aniket is a talented wedding photographer in Mumbai who believes in capturing the minute and candid moments like no one else. He was featured in WeddingSutra, Shaadisaga, and WedMeGood.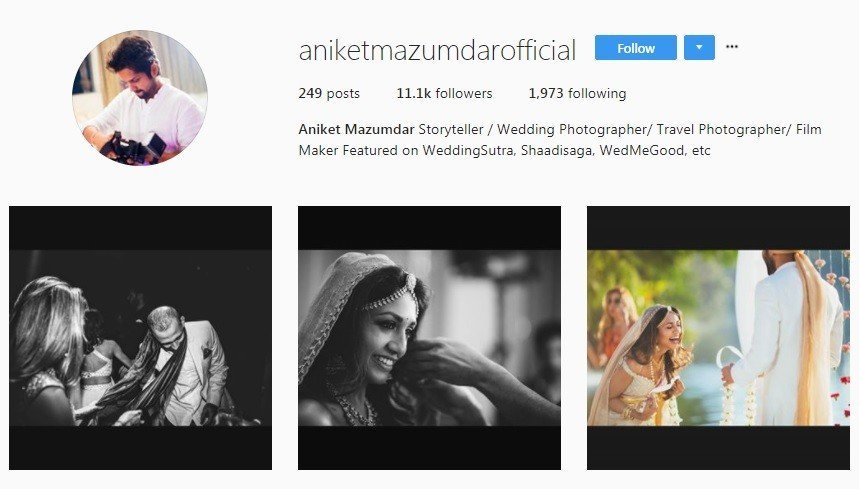 Arun Titan Studios is an expert wedding photographer in Mumbai who started candid wedding photography in the year 2010 when it was a relatively new concept. They are known for shooting the wedding of director Atlee and actress Priya. So, if filmy shoots are your style, then Arun Titan Studios is your go-to place for getting amazing pictures clicked.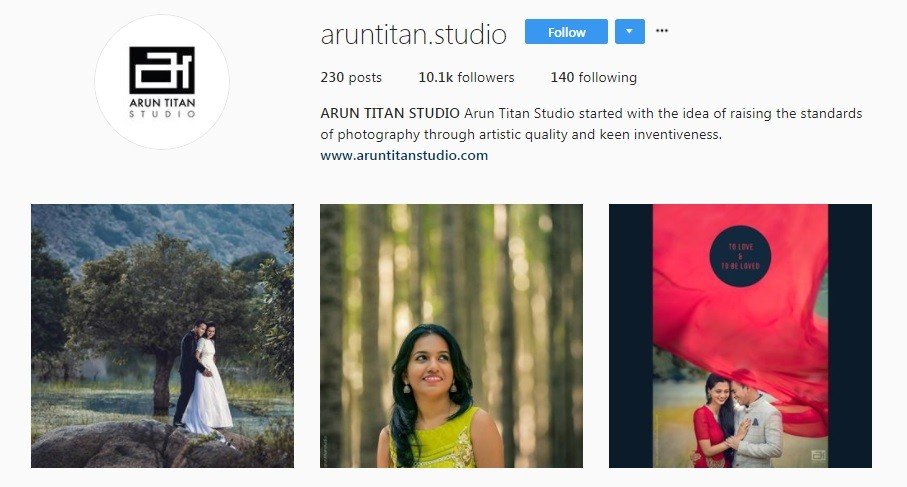 Just like the Wedding Salad, Pooja Joseph, a wedding photographer in Mumbai found her life's calling when she shot her friend's wedding as a gift to her. Today, she roams all over India, capturing the tiniest moments in a wedding ceremony and giving the couple a gift they treasure the most – memories.