Following up on the previous list of the best eateries in Mumbai to satisfy your post-midnight munchies, Mumbai nightlife is always buzzing and there are many awesome things to do in Mumbai:
Here Are 20+ Amazing Things To Do in Mumbai

:
1. Find cycle walas
If eateries aren't your thing, or you're too far out to find one, there are always cycle walas you can rely on. They're always present in every area selling idlis all night. Other things you can get from these cycle walas are tea, coffee, and even boost!
2. Get a massage at Worli Sea Face
Visit Worli sea face late at night to feel the breezy air. While you're at it, get one of the best massages there from one of the massage walas.
3. Visit silver beach in Juhu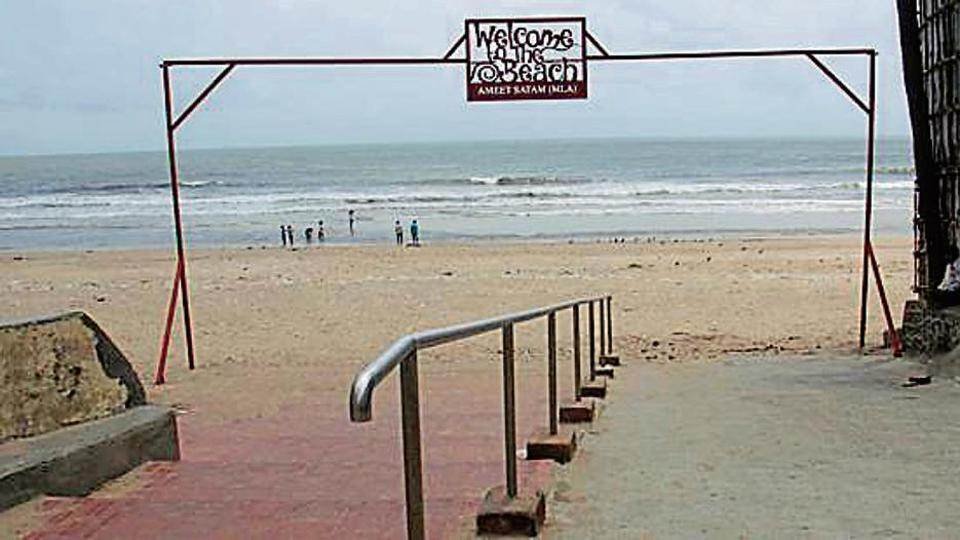 Located at the end of the lane, you can easily park your car outside the beach entrance. At the entrance, you are welcomed by soft sand to walk on. The waterline is littered with ritualistic marigolds carried to shore. There are also rickshaw walas waiting there in case you're not traveling using your own vehicle. It is the coolest things to do in Mumbai.
4. Chill at the pre-sea link promenade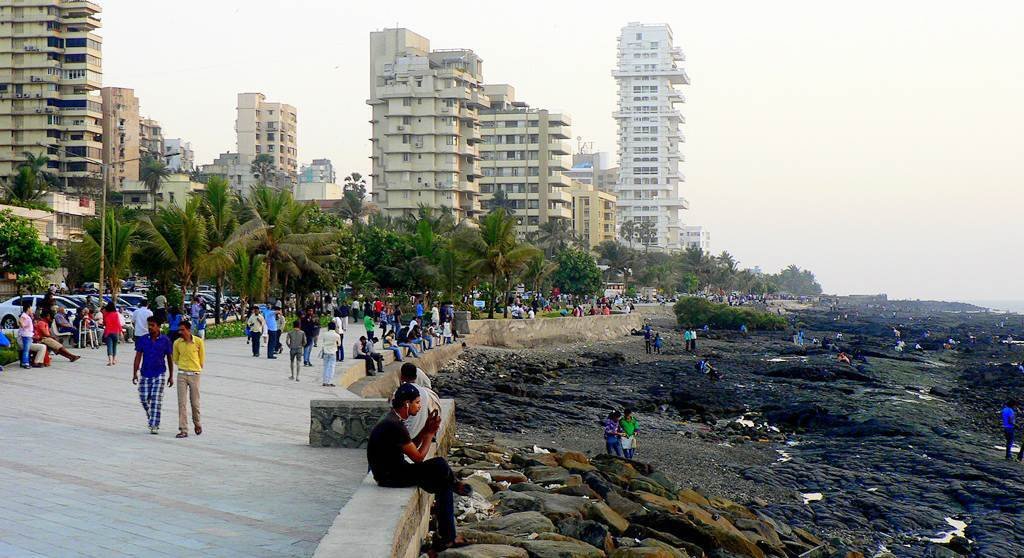 If you're in Bandra, there's a spot right before the sea link and the u-turn you take to get away from the sea link. Avoid couples' hour in the evening and visit after 11 pm. You'd have to cross over the railing and walk down to the promenade, and it's definitely worth it. Not many people go here so it's the perfect place for a peaceful time.
5. Powai Lake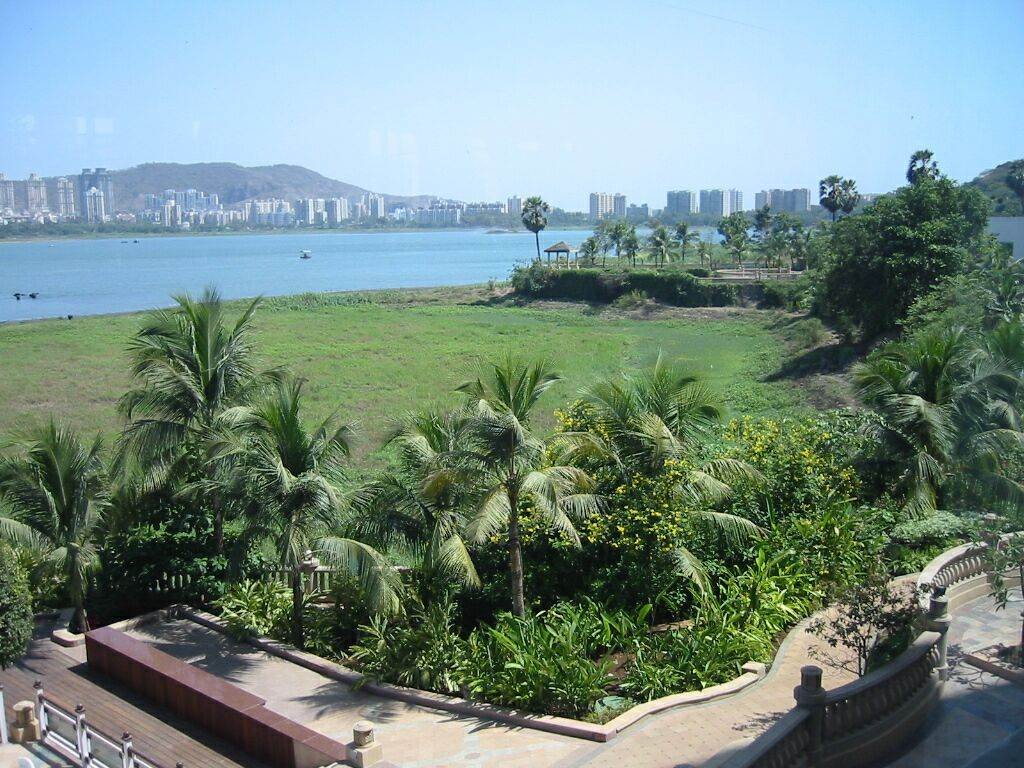 Do not go here. Seriously, don't be stupid. There are crocodiles. If anybody tells you otherwise, they're probably planning on getting you killed. One of the best things to do in Mumbai.
6. Marine Drive
This place is always empty at night as you're not really allowed to be here after a certain time. On the other hand, you can always hang out here till the cops show up to shoo you away. The climate and view at Marine drive is even better placed at night than it is during the day, and it's definitely a must-have in the list of things to do in Mumbai.
7. Versova rocks also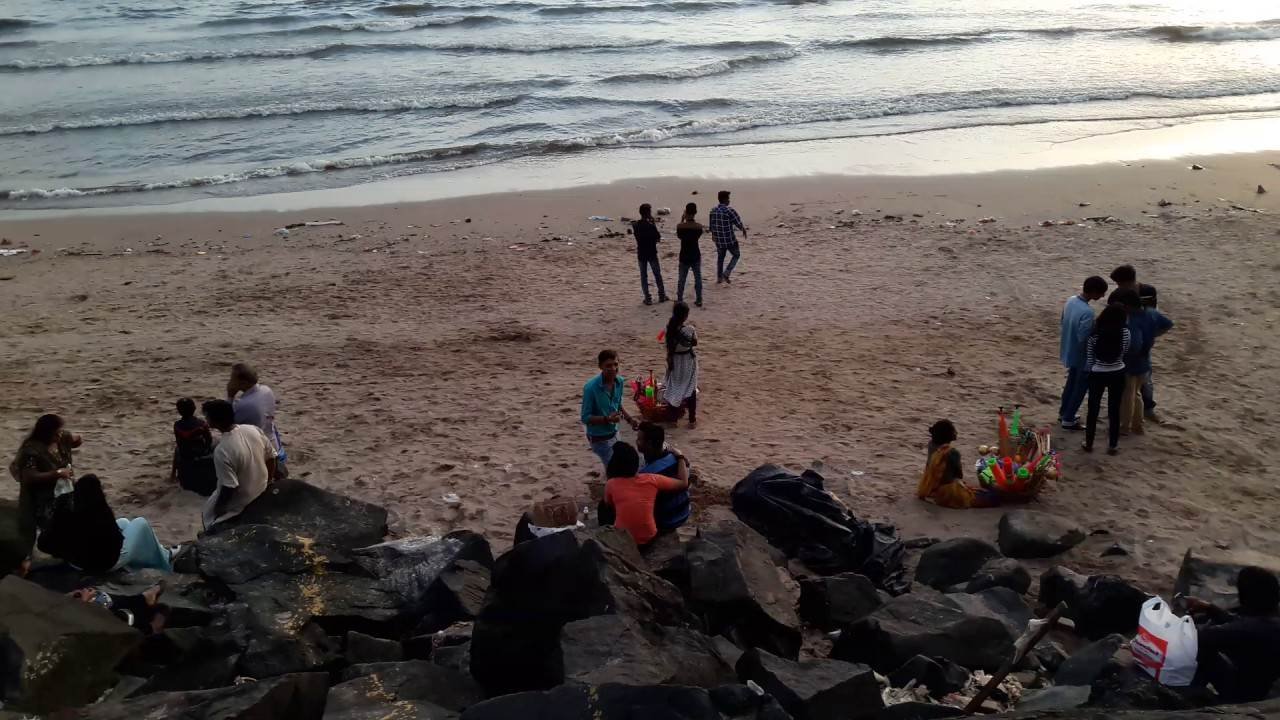 Another spot to visit after a long night is Versova. The rocks are a peaceful place to sit with your friends and avoid the city lights.
8. Play at Smaaash
Smaaash in Lower Parel is open until 1:30 am and is one of the coolest things to do in Mumbai to spent time at. It has an amazing list of games you can play like Twilight Bowling, War on Wheels, Finger Coaster (design your own ride and experience it with virtual reality).
9.Watch bike races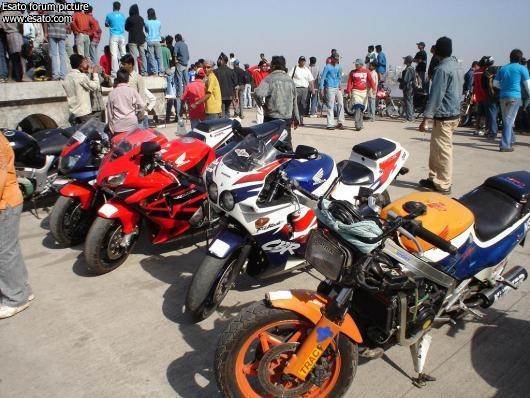 If you're really out of things to do, you can always watch other people have fun. Marine Drive has regular sightings of bike races as a part of Mumbai nightlife that are exciting to watch. Though stupid on their side, watching it is the safest activity to do.
10. Have midnight buffet at 5 stars
Hunger pangs can hit anytime. And hogging with a bit of class never hurt anyone. Orchid in Vile Parle East, Sofitel in BKC, and The Bayview at Marine Drive are places that serve mouth-watering buffets at midnight. 
11. Eat at Mohammad Ali road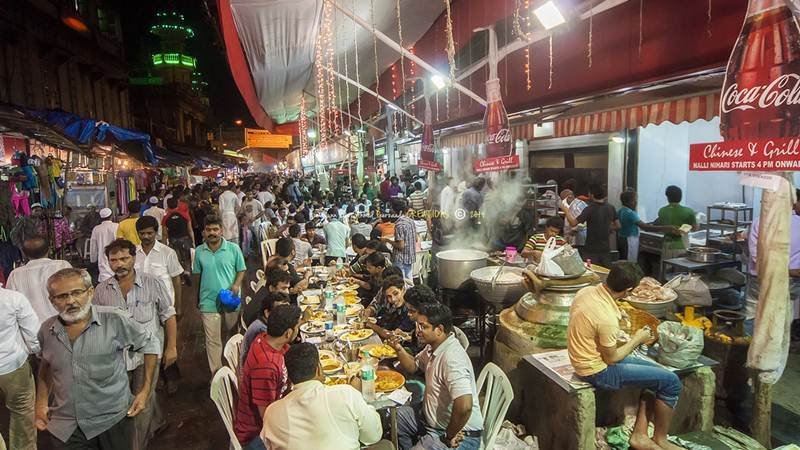 Mohammad Ali road has some delicious and filling cheap shawarmas that are worth traveling for. Not included in the list of eateries since this is a place you wouldn't need to plan a visit to, you just show up.
Mumbai Nightlife: Clubs/Pubs/Bars to visit
1. Backstage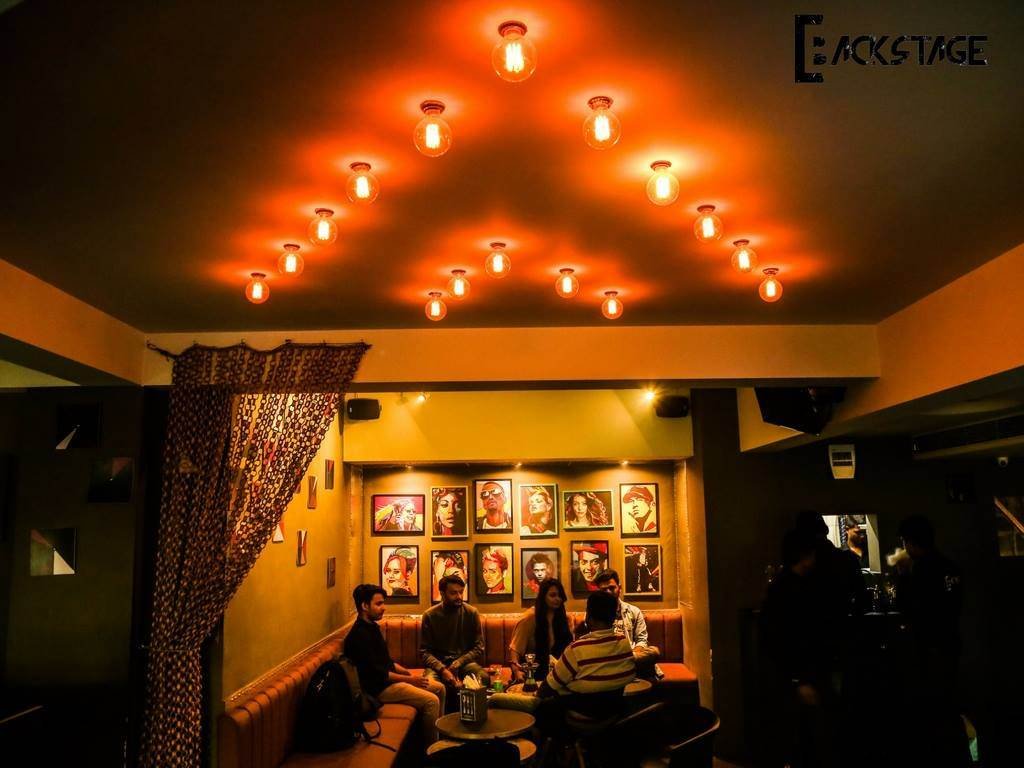 Backstage is a new video content driven YouTube café/bar/restaurant in 4 bungalows. They live stream performances at your table to give you a backstage experience of all concerts. Backstage offers alcohol, hookah, food, games, and obviously, music till 5 am. One of the coolest things to do in Mumbai.
Location: https://goo.gl/maps/CHuxHWbbwYK2
PS: Their prices are also really low.
2. China House Lounge – Grand Hyatt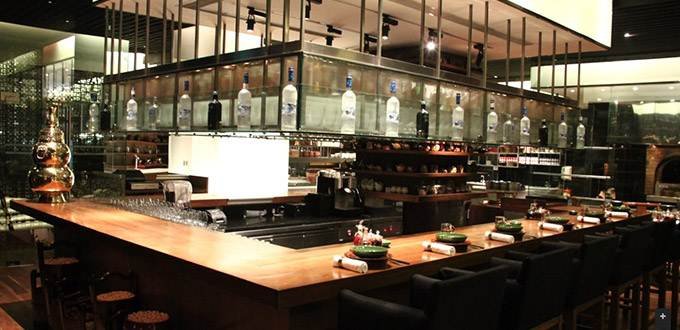 China House Lounge is open till 3 am except for Sunday, Monday, and Tuesday. Exorbitantly priced but worth splurging on if you like fancy things. The ambiance is very intimate with internationally popular Chinese food.
Location: https://goo.gl/maps/CgbmpkLhFML2
3. EXO
EXO is open till 3 am exclusively on Friday and Saturday nights. Located in St. Regis, this lounge is known for its phenomenal view. They only serve finger food which is also worth trying. Get on the guest list if you plan on going here. EXO is definitely one of the top places to enjoy Mumbai nightlife.
Location: https://goo.gl/maps/M9dJSPUtzKG2
4. Janata Bar and Restaurant
Janata Bar and Restaurant in Pali Hill is a legendary place for both youngsters and office-goers alike. The alcohol here is dirt cheap but the food is exceptional and goes well with drinks. You have to visit this place at least once while in Mumbai.
Location: https://goo.gl/maps/ZjW2AoR3LwB2
5. Kitty Su
Kitty Su is located at The Lalit in Andheri East. The place does see some hotel guests in the crowd but it's usually full of people in their 20s. Kitty Su always has new DJs coming in with a variety of music playing on different nights. The resident DJ also does an awesome job. The lights and ambiance in this place make it apt for dancing till 5 in the morning. Kitty su is THE thing to do in Mumbai.
Location: https://goo.gl/maps/odL9K1nAzMt
6. Opa! Bar and Cafe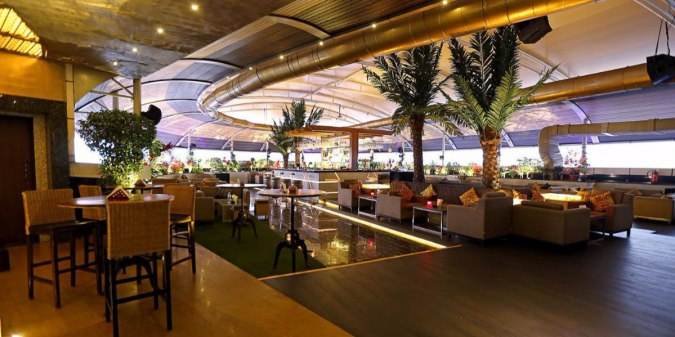 Opa! Bar and Cafe is an awesome place to visit for whatever mood you're in. It's better to book a table here for weekends as it's packed all night till 4 – 5 am. The music here really picks up after 11 pm when the crowd starts pouring in. They serve well-made hookah, great desserts, and the alcohol is also affordable as compared to other high-end clubs. The interiors are also worth every rupee. 
Location: https://goo.gl/maps/cDo7htAtE3U2
7. Ottoman Cafe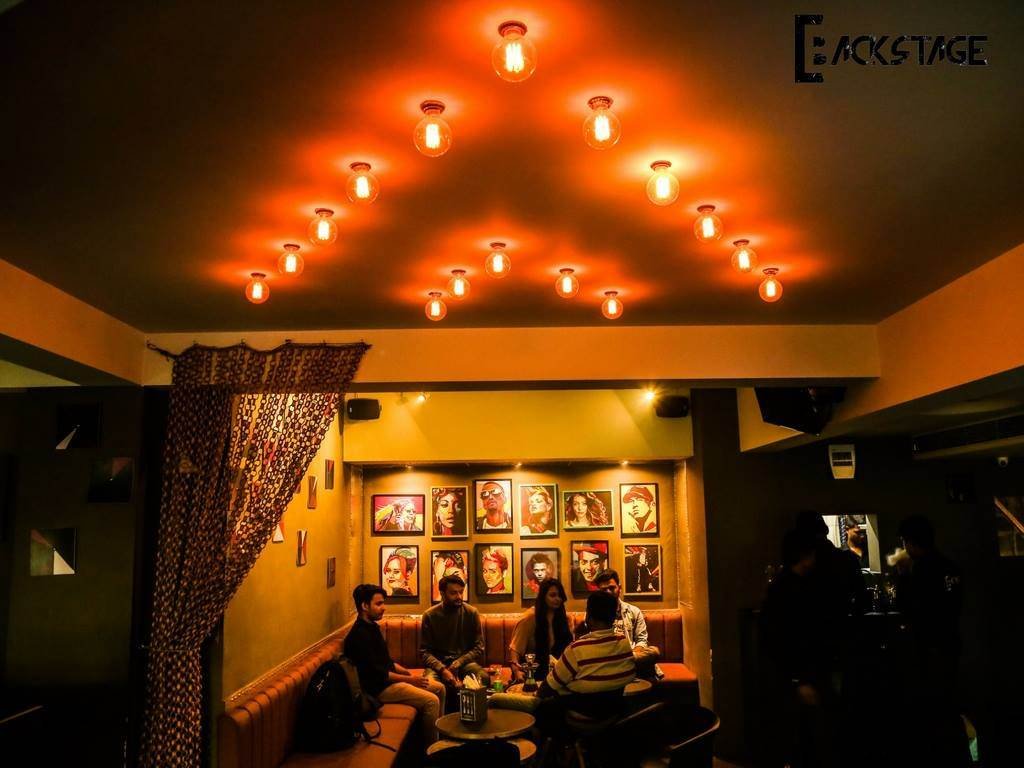 Ottoman Cafe is another place that's open till 5 am. This is a chilled-out hangout spot for weekends if you want to smoke sheesha. They also have a pool table as seems to be the ritual with hookah parlors. Ottoman has live music, board games, a dance floor, and also great food and booze.
Location: https://goo.gl/maps/REdtKv54FRP2
8. Playboy Club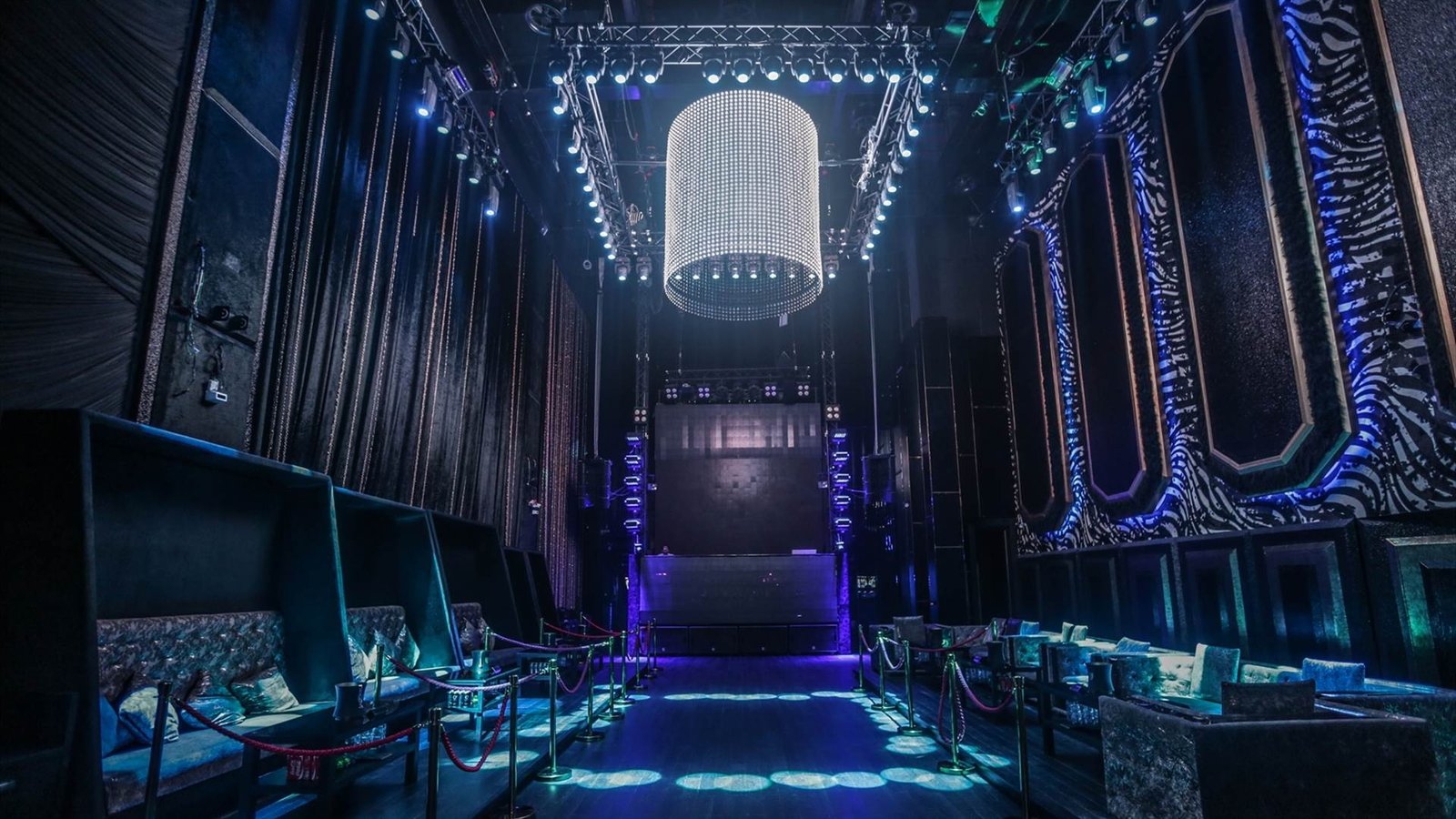 Playboy is a recently opened club in Worli that's currently the heart of Mumbai nightlife. One of the biggest clubs in Mumbai, it's extremely spacious and attracts the finest crowd with its exclusive entries. This place is open till 3 am though Zomato says otherwise.
Location: https://goo.gl/maps/uUUVV1GhQPo
9. R Adda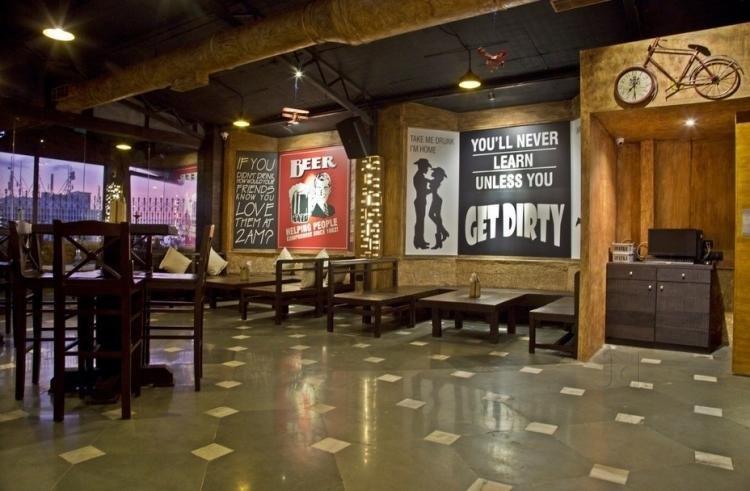 R Adda is a quiet place perfect for dinner until 11 pm. Post that, it turns into one of the best nightclubs in Mumbai. The separate section for hookah is open throughout. With quirky interiors and quotes covering the walls, it does have a unique vibe. The place shuts at 5 am but the music and the crowd are energetic through the night down to the last minute.
Location: https://goo.gl/maps/RsAVVbz1tqB2
10. Trilogy Nightclub
Trilogy Nightclub is Hotel Sea Princess. It's a massive 2-floor club with sparkling lights and an elegant ambiance. The trilogy has the crowd grooving till 3 in the morning with fresh music, alcohol, and finger food.
Location: https://goo.gl/maps/b49jZnrqLQ42
If there are any things to do in Mumbai or any weird/quirky thing to do at night, let us know in the comment section below.
OR
If you're a freelancer looking for a coworking space, give us a call at +91 922 221 3191 or visit www.mumbaicoworking.com to book a tour of Mumbai Coworking.