Meeting Rooms in Mumbai For Rent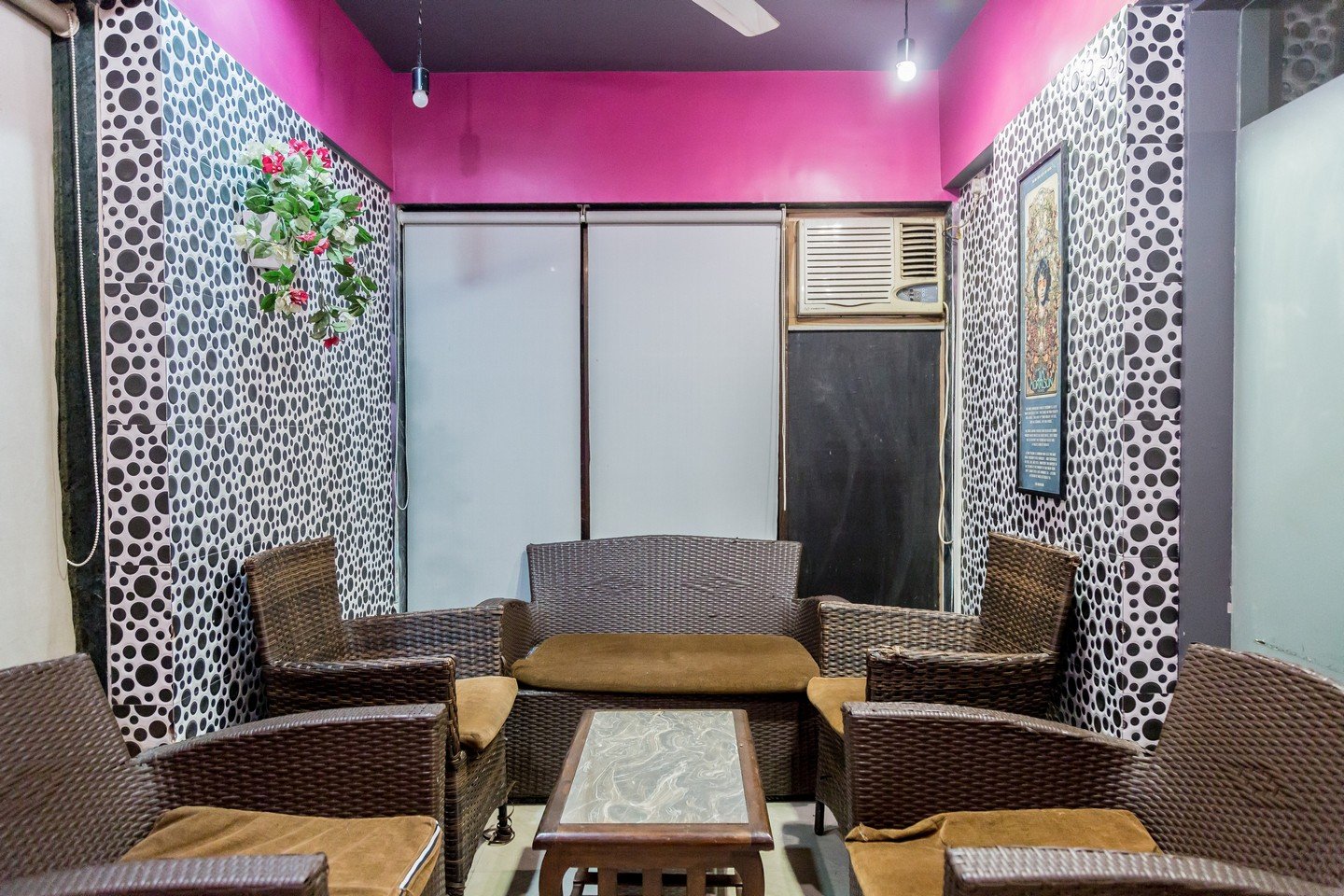 Book Your Meeting Room Today
When looking for Meeting rooms in Mumbai, the questions that come to our minds are countless. Whether the conference room will be comfortable for all the team members to fit in or will the meeting suffer from any sorts of privacy issues? Will the conference room for rent in Mumbai be too expensive? And lastly, will every team member be happy with the meeting room facilities?
Worry not! Because we at Mumbai Coworking have heard all of your concerns. With a wide grin on our faces, we welcome you to occupy our 2-6 seater meeting rooms in Mumbai that to at a reasonable price of Rs. 800 per hour on the 4th and 6th floor of Annapurna Building, Oshiwara, Andheri (W).
If you want a confirmation on our assurance, feel free to drop by anytime. Give us a call on +91 922 222 13191 or email us at buzz@mumbaicoworking.com to book a tour of the place.
Meeting room facilities
What's a conference room on rent if facilities aren't frequented? You'd rather want to call the meeting off and put all your enthusiasm in switching to another conference room onrent.. Enthusiasm which was once meant to close the deal you desired.
Well, guess what! Mumbai Coworking provides you with the following facilities in there meeting room:
1) Free WiFi:
Doesn't that sound like half of your meeting rooms worries are washed off? Free WiFi is assured for not only a person or two, but for all your team members who are participating in the meeting.
2) Secure Business-grade WiFi:
A robust but secured WiFi under one roof is guaranteed. Now connection to a free WiFi that assures both speed and security shouldn't be a nerve-wrecking experience.
3) Admin Services:
A meeting room without an office boy is like a train without the motorman. What you need is a quick service and everything handy, especially printing. Call it documents or fast photocopies, you have it all arranged for your convenience.
4) Refreshments:
Be rest assured when it comes to refreshments. A super-fast coffee/tea dispensing machine for meeting rooms is right around the corner on both floors of the building. More than refreshment, it's about the enjoyment to take a sip of hot coffee at the always-accessible artistic terrace right beside the meeting room on the 6th floor.
What's the big deal about Meeting rooms in Mumbai?
"Rather, I should go to a coffee shop and finish my work out there." "Maybe I'll call all my teammates home, to discuss on the new business model I just created." "It's okay if we all discuss it over a conference call on our cell phones." Yes, these are the options you might end up taking to conduct the business meeting. But it's time to reconsider and opt for a meeting room, which not only sounds official but also feels all the same.
Here's why meeting rooms on rent should be the only choice:
Brainstorming
Ideas and time are not directly proportional. It means you might want to talk to your team members for hours and hours until you achieve a consensus, a decision, an implementable idea; but without wasting time on other things during the meeting. Then why not reach the results at a place designed for results?
1-on-1 Discussion
Just like a picture speaks a thousand words, expressions speak much more than a verbal conversation over the phone. Moreover, a 1-on-1 discussion gives out a much more honest conclusion. Hence, let a meeting between two people be a hit show just like rest of the meetings.
Training
Instructions, feedbacks, understanding facts and details and so on. These are just a few out of the many drills of training. Imagine undertaking these seamlessly in a meeting room rather than a noisy coffee shop or a cozy home meant for leisure time.
Interviews
Interviews are as good as 1-on-1 discussions. But, interviews are a little more uptight, official, and stringent. A sure-shot desired outcome from an interview is achieved if preceded in an apt environment without distractions and discomfort, which is none other than a meeting room.
Celebrate Moments
Call it team-mates' birthdays or their work anniversary, an internal achievement or simply an invitation to clients for celebrating the achievement of a common goal. A meeting room is indeed the one that nests all of these.