Are you a business looking for networking opportunities with budding startups and entrepreneurs?

Become a business partner & get a month's access to our community to connect with like minded people at just Rs. 4,000/-
Benefits:
1. A floating seat for a month
2. Anytime access to our coworking community
3. A chance to increase your brand presence and generate leads
4. A feature article on our website's blog page which generates unique visitors every day
Who can apply:
Any B2B or B2C business looking to increase their reach

Business looking to give out free samples or trials to our community of budding startups and entrepreneurs

Any business wanting to interact with or conduct surveys of people
For brands interested in sampling:
If you're a brand looking to sample your product with our coworking community, here are the best timings to make a bigger impact –
Monday Morning

– The first thing people see when they walk into the office?

Your product!

With you helping them get rid of Monday morning blues, your brand will definitely leave a strong impression.

Evening Snacks

– Employees are drained out by evening. Skipping the 5 pm tea and having a change of menu to your delicious sample will keep you in their hearts forever.
If you'd like to partner with us, call +91 92222 13191 or email us at buzz@mumbaicoworking.com
Meal Of The Moment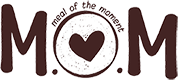 RAW Pressery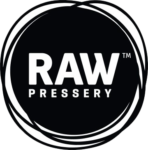 LIVitup!