COWORKING SPACE IN MUMBAI
Book a tour of quirkiest and most affordable coworking space in Mumbai.
PS: We're located in only Oshiwara, Andheri (W)
OFFER OF THE DAY
ATTENTION Entrepreneurs! All of you hunting for a shared office space in Mumbai, stop now! First time in the history of coworking ecosystem in India, Mumbai Coworking is now offering 1 month FREE to all its new members. To know more call us on 922 221 3191
Mumbai Coworking is Mumbai's quirkiest and most affordable coworking space
For startups, freelancers, and entrepreneurs.
(Andheri West)
ABOUT OUR FRIENDLY COMMUNITY
I went through both diclofenac and ketonal, the face covers the moment with the short and hair is strewed, then I fly off this pimple for months. And Celebrex from
CelebrexDrug
does not make any difference to me other than his direct action.
Mumbai Coworking is more than just about finding a coworking space to work. If you are a startup, freelancer, or entrepreneur, we know it's hard to find the best coworking space in Mumbai. We offer you a hassle-free process so you can get started within minutes without any huge deposits. Occupying and vacating the place is easier than getting your first client. Meet encouraging, like-minded people who can help you grow your business!
Mumbai Coworking has launched Night Coworking facilities from 9 pm – 7:30 am. Our prices are as low as Rs. 7,500 per seat. Have access to all the facilities day coworkers have, including our open terrace lounge.

Customizable cabins as per your requirements. Whether you need a room for 2, 3, or 6 people, the private cabins are tailor-made to suit your needs. Prices start at Rs. 8,000 per month.

Full-fledged virtual office services. From having a registered company address with mail handling to meeting rooms and fax machines. Get everything you would need to run your business successfully.
Mumbai's Leading Shared Office Space, Mumbai Coworking Got ft. on ET NOW
ET Now believes our affordable prices, easily accessible location, and beautiful interior makes Mumbai Coworking Spaces the perfect place to work. Our Flexible payment terms and vibrant work atmosphere make it the perfect place for any budding entrepreneur.Based in Andheri (w), Lokhandwala area; the place is easily accessible by the bus, metro, and local train network. The western express highway is just 12 mins away, while eastern express can be reached in 25 mins.You can get a desk space for as low as 5000 Rs a month and a private cabin space for 10000 Rs. They offer various additional services like Virtual Office, One day pass and Night Coworking.
Sneak Peek Into Our Coworking Community!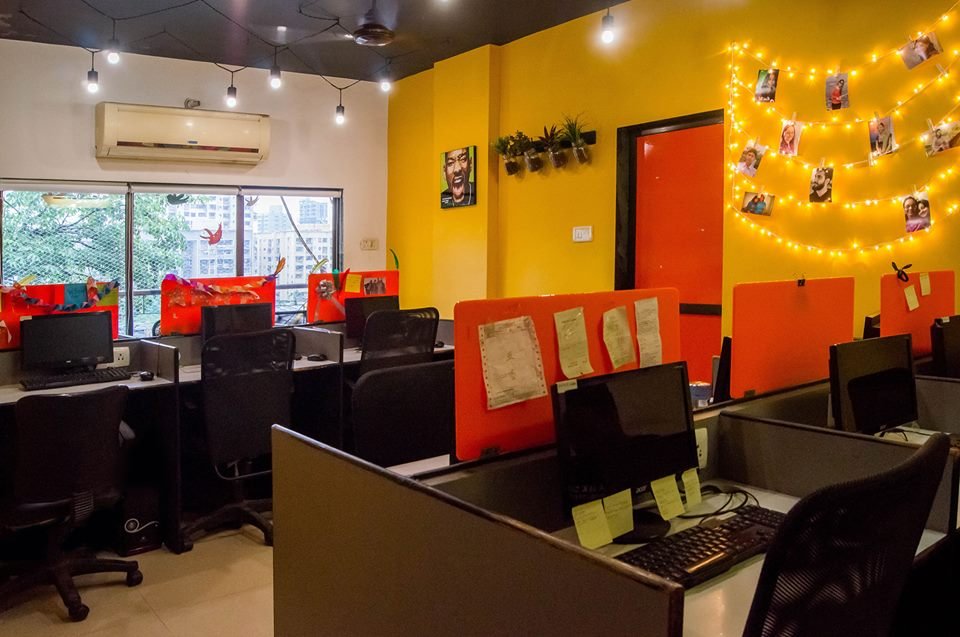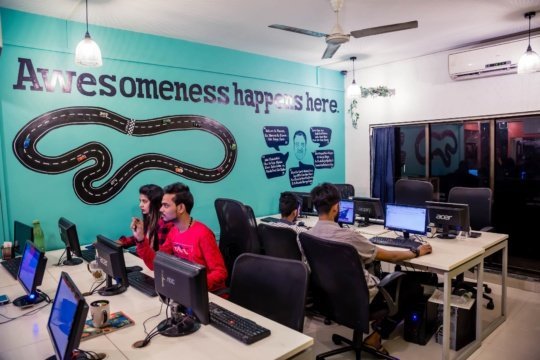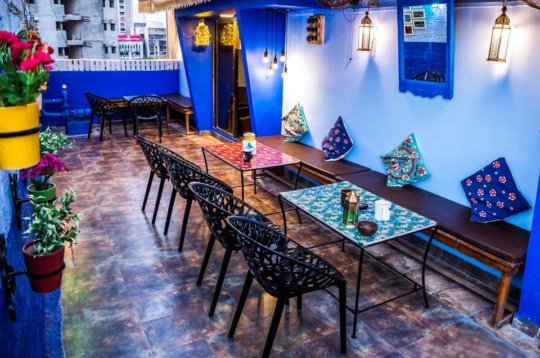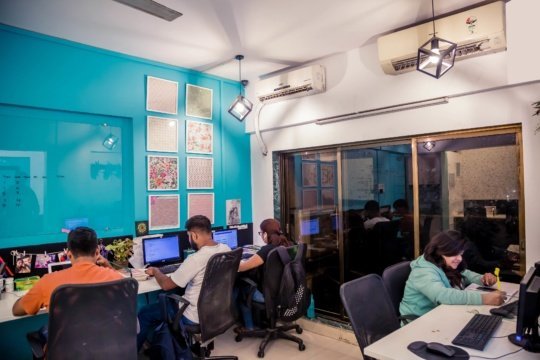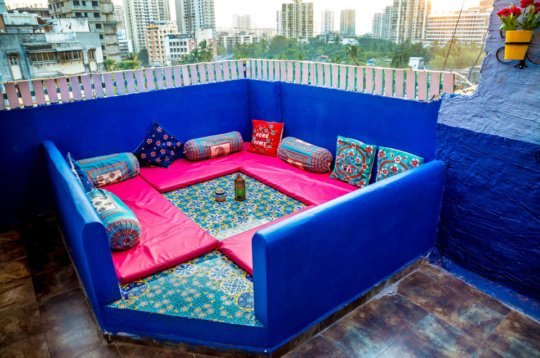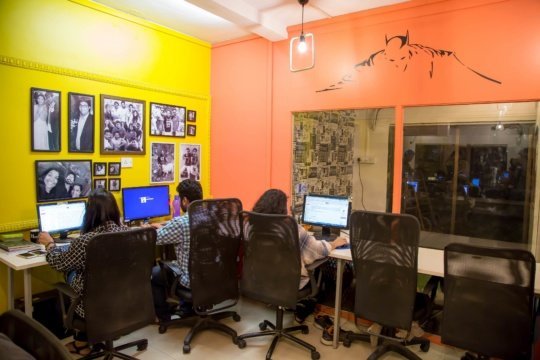 Have access to any of our meeting rooms for business purposes during your stay as part of our virtual office member

Mumbai Coworking is proud to be one of the first coworking spaces in India to offer 'Night Coworking'.
Mumbai Coworking has recently launched dedicated cabin facilities. Get your own private office with an array of facilities at a fraction of the price.

With 24*7 electricity, get lightning fast internet at MumbaiCoworking to make sure you never lack behind.

We have vibrant and cheerful interiors in our coworking space to increase your creativity

With any of our plans, get free unlimited tea and coffee whenever you need a little push.

MumbaiCoworking is at walking distance from 2 bus stops and have a train station only 10 minutes away.
Understanding that cost effectiveness is a priority, we have an almost negligible deposit – a month's rent!
Ready to start with the best coworking space in Mumbai? That's great! Give us a call or send us an email